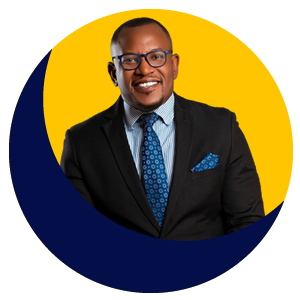 Dr. Jekwu Ozoemene
MD, HIV Trust Fund Nigeria
Jekwu has over 24 years' experience in banking and finance, research and economic policy, consulting and in the not-for-profit / development space.
He is currently the Managing Director/CEO of the HIV Trust Fund of Nigeria (HTFN), the Managing Director/CEO of the Nigeria Business Coalition Against AIDS (NiBUCAA), and a Netherlands Development Finance Company (FMO) Nominee Non-Executive Director on the board of Business Partners International Africa LLC, where he serves as the Chairman of the Board Audit and Risk Committee. Jekwu also serves as an Independent Director on the board of Tigray Coffee Company Limited Nigeria, a member Board of Trustees of Jalada Africa Trust and a part time faculty member (Strategy and International Business Management) of the Lagos Business School (LBS) Pan-Atlantic University.
He holds a B.A in English (University of Lagos), an MBA in Finance (University of Leicester), a Chartered Banker MBA (Bangor University), and a DBA in Banking and Finance (Binary University College Malaysia).
He has attended Executive Programmes at INSEAD Singapore and the Wharton School, as well as several Non-Executive Director Programmes at the FMO Academy.
An elected Fellow of the Chartered Institute of Bankers Nigeria (FCIB), he is also a Member Chartered Institute of Bankers Scotland (MCIBS) and a Fellow of the Institute of Credit Administration Nigeria.
A published poet, playwright and short story writer, he is a member of both the 'Financial Market and Financial Inclusion Policy Commission' and the 'Health Policy Commission' of the Nigerian Economic Summit Group (NESG).
He lives in Lagos, Nigeria.