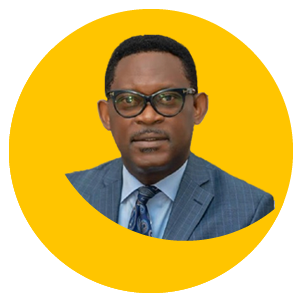 Pascal Odibo
Group Country Director
Jeff & O'Brien Knowledge UK.
Pascal is a strategy and business consultant for over 30 years. He is an exceptional business coach/trainer and mentor and brings unique perspectives to vision alignment, leadership and business re-engagement in his now very popular Leadership and Business Recalibration Masterclass.
His strong passion for good governance, leadership in business and government has led to his project, Unleash Nigeria geared towards coalescing intelligent and fresh voices for good governance and transformational leadership in Nigeria and across Africa.
Pascal has set up a number of thriving businesses across Africa. He is a regular sought after resource person across Africa in both print and electronic media on matters of economics, leadership, and business dynamics.