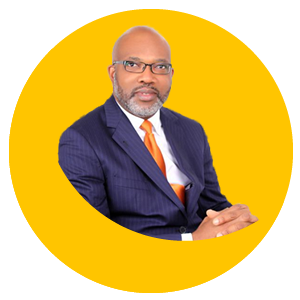 Chike Onyia, Esq.
Chief Executive Officer, Zolts Limited
Chike G. Onyia, Esq. is a Resilience Practitioner, a California Licensed Lawyer, and a Barrister and solicitor of the Supreme Court of Nigeria. His expertise is in helping organizations become resilient to achieve their business results.
Mental Toughness & Resilience in the Workplace.
In today's dynamic and challenging work environment, cultivating mental toughness and resilience are vital for both personal and organizational success. We live in a fast-changing world where being mentally strong and resilient are necessary to deal with the tough global economy and a myriad of personal problems being experienced by a lot of individuals. This presentation delves into the strategies that empower individuals to thrive amidst challenges, setbacks, and change in order to lead their best lives.