Welcome to the highly anticipated Champions of Talent Development Annual Conference (CTD2023). This is LDNI's flagship conference and is an enlightening event that will delve into the core elements driving organisational success: "People, Process and Performance." During this year's conference, CTD2023, we will embark on a journey to unlock the secrets behind building thriving workplaces, optimising operational efficiency, and achieving peak performance through strategic learning opportunities.
Unleashing the Potential of People:
At the heart of any successful organisation lies its people. At LDNI, we believe that nurturing a people-centric culture is key to unleashing the full potential of every individual. Throughout this conference, we will explore innovative approaches to employee engagement, talent development, and diversity and inclusion. Together, we aim to help delegates create work environments that inspire, empower, and bring out the best in each employee.
Ask many failed or failing organisations and they will probably tell you that efficient processes are the backbone of a high-performing organisation. During our time together at the CTD2023 conference, we will delve into the world of optimised workflow management and the digital transformation of Talent Development systems, including the impact and application of Artificial Intelligence and Machine Learning. By streamlining our processes, we pave the way for seamless operations, reduced costs, and improved decision-making.
Driving Excellence in Performance:
Performance excellence is the ultimate goal for every organisation striving to remain competitive. Throughout the conference, we will explore cutting-edge performance management strategies, goal-setting techniques, leadership development initiatives, wellness and mental toughness. By cultivating a culture of continuous improvement and accountability, we can elevate our organisational performance to new heights.
Collaboration and Networking:
Beyond the enriching sessions, this conference provides an exceptional platform for networking and collaboration with like-minded professionals. Engage in vibrant discussions, exchange ideas with industry thought leaders, and connect with professionals from different sectors to expand your horizons and foster lasting relationships.
Join us at the CTD2023 Conference from September 20 to 22, 2023, as we celebrate the incredible potential of people and learning. Together, we will chart a course towards learning excellence and organisational success in the ever-evolving business landscape. Let's ignite the spark of learning and create a future where every individual thrives, processes flourish, and performance soars! Register now!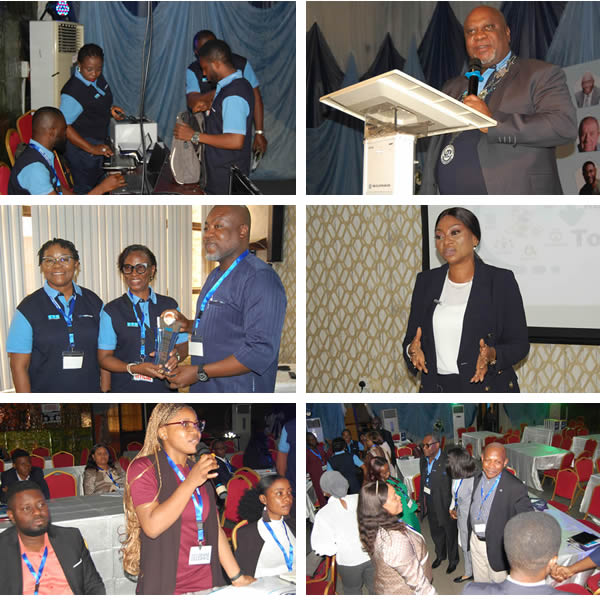 What is LDNI?
The vision for LDNI was born in May 2011 when 9 (nine) Nigerian professionals who attended the Association for Talent Development (ATD) formerly American Society of Training & Development (ASTD) conference at Orlando, Florida and met at the conference. They talked about the seamless way with which the conference was organized and discussed how to bring the same passion from that conference to Nigeria and start something similar.
The LDNI creates a platform for the promotion of L&D practice in Nigeria and an avenue for continuous learning and development of its members through a structured learning approach covering the Talent Capability Model developed by the ATD. Our Vision is to create and enforce high professional and ethical standards for L&D practitioners contributing to the growth and development of our organizations and the Country at large.